Plant Sepcifics
Plant Technical Overview
Warehouse
Separate area for Storage of FG, RM and PM
Material receiving , checking , verification, dedusting, weighing and labeling
Separate area for raw material, foils and packing material
Separate entry for raw material stores and packing material stores personnel
Temperature and RH control in raw material and foil stores
Separate dispensing booths for pm dispensing
Washing area provided for cleaning of sampling rods etc
Entry guarded by access control
Plant Technical Overview
Granulation
All granulation area have separate MAL and PAL
Granulation -1, has a separate MAL & PAL, RMG,FBD,Sifter, multimill, weighing balance
Granulation -2, has a seperate MAL & PAL, FBP, Sifter, multimill, weighing balance, vaccum transfer
Granulation -3 has a separate MAL&PAL, sucfficient to set up area for 250 kgs FBP drying per lot
Total installed capacity per shift based on 4 lot drying per shift is 720 kgs and is expandable upto a total of 1680 kgs, per shift
Plant Technical Overview
Blending
2 different blending areas having separate MAL and PAL, capable of handling 2 different products at one point of time
500 Kgs and 250 kgs bin blending areas available expandable to 1000 kgs and 500 kgs respectively, per shift
Compression
5 different compression cubicles, having separate MAL and PAL, capable of handling 5 different products at one point of time
Currently 3 machines have been installed 51, 27, 27 station all b/d tooling
Compression is expandable to 51 stn b/d tooling, in each 5 cubicles as the size of the cubicles has been built accordingly
Total installed capacity of 2.52 million tablets per shift of 8 hours working
Separate area for storage and issue of the dies and punches
Plant Technical Overview
Coating
3 different compression cubicles, having separate MAL and PAL, capable of handling 5 different products at one point of time
Currently 3 machines have been installed 51, 27, 27 station all b/d tooling
Installed 2 auto coaters of 36 and 48 inches each. 48 inches with attachment of sugar coating
Total installed capacity of kgs per shift of 8 hours working
Capsule Filling
Automatic capsule filling machine with a speed of 0.55 million capsules per shift
Machine can fill tablet in capsules, pellets in capsules, powder in capsules and can also fill permutations and combinations of pellets/tablets/powder/granules
One cubicles , having separate MAL and PAL
The machine area has a capacity of establishing an additional capsule filling machine for increasing the output of the same product at one point of time
Plant Technical Overview
Oral Liquids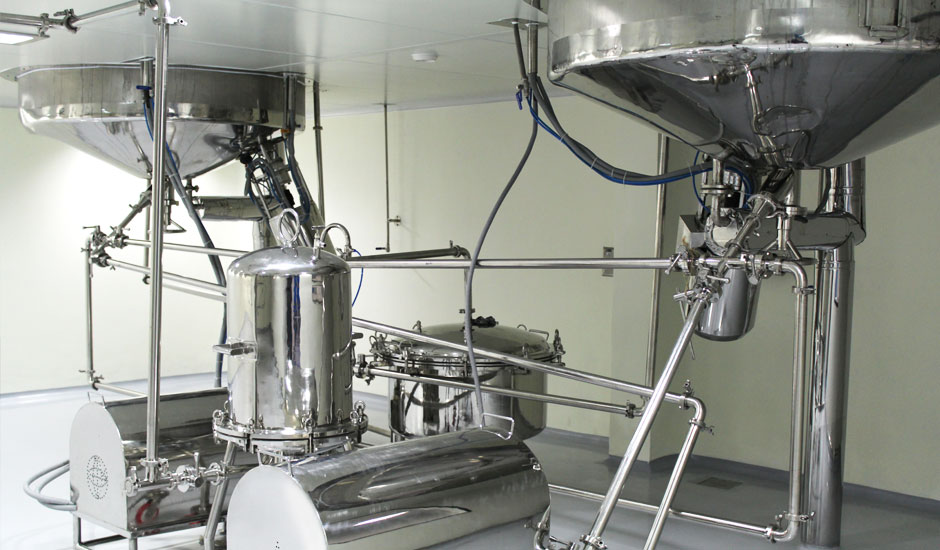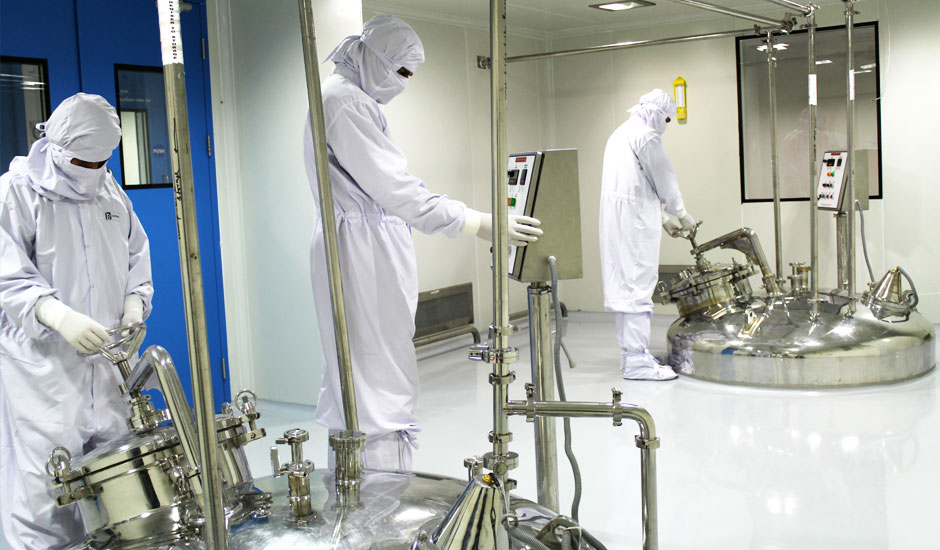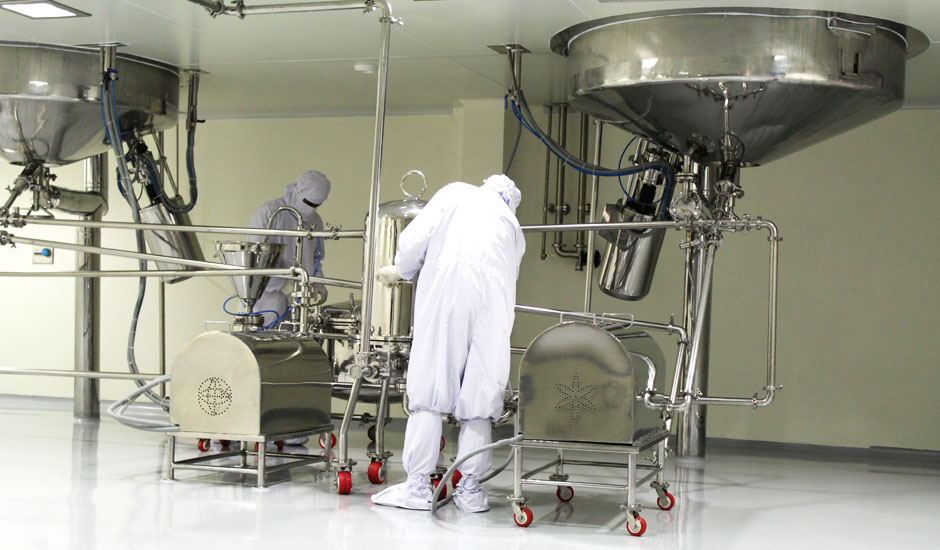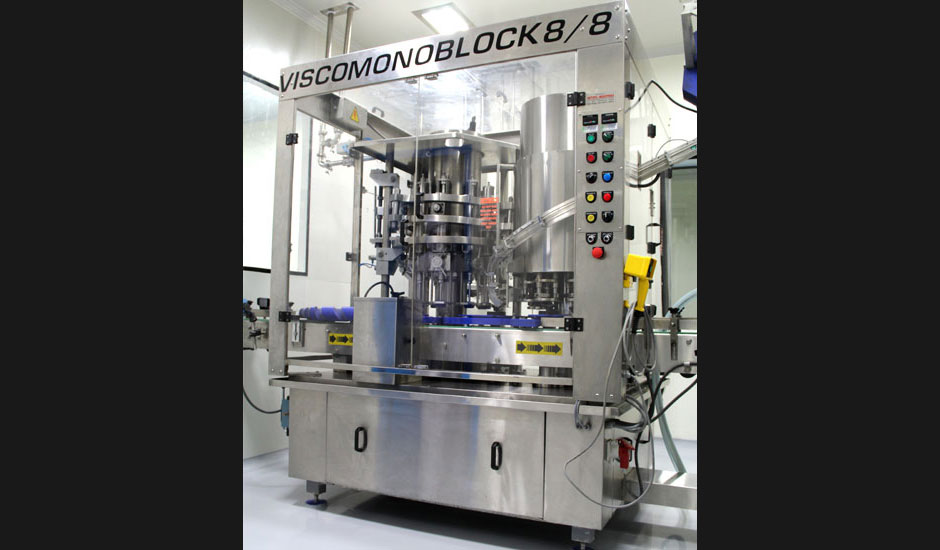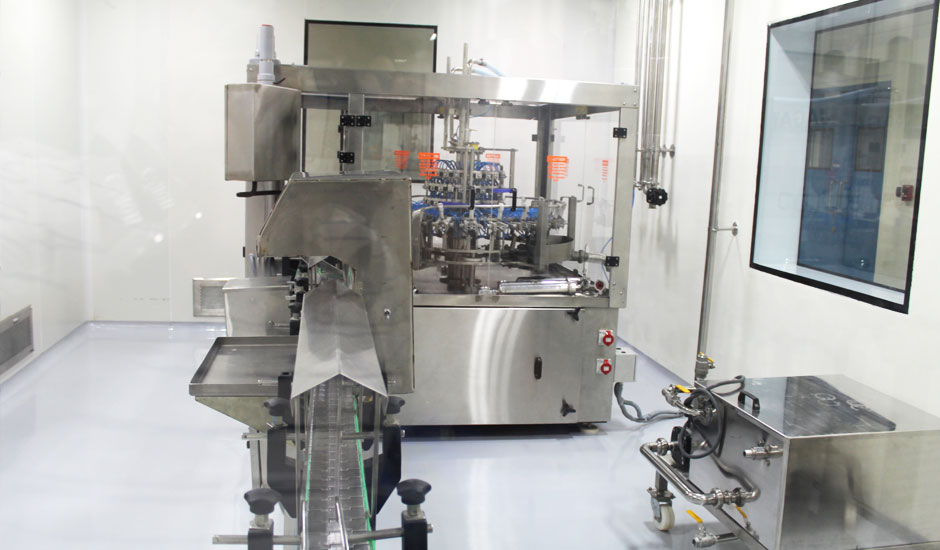 Plant Technical Overview
Secondary Packaging
Entry controlled by access control
7 packing lines segregated by partitions having kota flooring
Auto – cartonator, auto strapping, auto check weigher and inkjet printers for on line printing
Strapping and carton coding facility
Plant Technical Overview
Primary Packaging
7 different cubicles, having separate MAL and PAL, capable of handling 7 different products at one point of time
We have already installed following : 8 track strip packing machine 2 Rotovac blister packing machine with pick and place facility and capabilities of attaching the same with the auto cartonator We have planned for additional one high speed blister packing machine and one high speed alu-alu packing machine Still there will a room for extending the same and adding 2 additional machines
The total installed capacity as on today is with 3 machines
The immediate expandable capacity is with 2 additional machines
With total 7 machines in operation the total capacity will be…
Plant Technical Overview
New Product Development
Dedicated formulation development team
Designing drugs for improving bioavailability
Trial production lab having prototype equipments, enabling 10 times up scaling
Trial production lab maintaining 1,00,000 class
Trial batches, development history, Lab scale batches + validation and process optimization
Stability studies as per ICH guidelines
Separate dedicated quality lab for formulation development and stability study
Plant Technical Overview
Regulatory Cell: Technical Dossiers
Dedicated team of professionals from their expert fields in order to ensure quality documentation
Team having a sound knowledge for preparation of dossiers as per CTD or ACTD or ECTD
Team headed by Pharmacologists and PHDs
Plant Technical Overview
Quality Assurance
Supreme and independent body reporting to management only
Strict control over all aspects of quality like engineering, production, quality control and employee induction + training
Validations and Qualifications
Root c
Periodical self inspections
Controls vendor approval and development
Deviation and change control
Customer complaint, CAPA, product recall, if any and verification of CAPA
Following guideline of WHO, PICS, MHRA,ICH, 21 CFR part 210 and 211
Control samples and documentation under access control
Stability chambers and data controlled by qa
Area segregated by separate building for qa, qc and production
Stability Conditions are Accelerated (400C/75% RH), Intermediate (300C/65% RH ), Long Term (250C/60% RH)
Plant Technical Overview
Quality Control & Management System
Our team of experienced and professionally trained people ensures the utmost quality as per the norms laid down
Fully equipped with instruments for routine testing of raw materials, packing materials and finished goods
The QC section consists of separate 2 floors :
Instrumentation ,Chemical and packing material testing lab
Chemical storage, Library and Microbiology lab
Chemical lab
Separate area for chemical analysis and hot zone
Self-reliant with Autotitrator, Karl Fischer Appratus, Autotitrator, Analytical Balance, pH meter, conductivity meter, fuming hood, DT apparatus, Melting Range etc.
Instrumentation Lab
FTIR, HPLC (auto), UV-VIS Spectrophotometer, GC-HS, Dissolution Apparatus ,TOC analyzer and Viscometer etc.
Area controlled under hot and cold HVAC system
In-house set up for Instruments qualification and calibration like HPLC, Dissolution etc.
Entry controlled by acess control system
Packing Material testing lab
Bursting Force testing
Gsm tester
Moisture tester
Microbiology
Consists of Media preparation, MLT, Bio Safety cabinets, Incubation, Media Disposal
Air Sampler, Sterile Dress Cabinet, Autoclave, Analytical balance, pH meter, Conductivity meter, Laminar Air Flow, Bio Safety Cabinets and Incubators.
Access controlled by access control system and door interlockings as well as pass boxes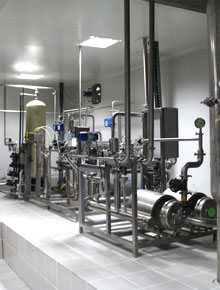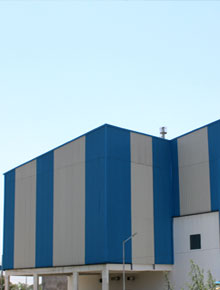 SUPPORT INFRASTRUCTURE
Water System
PLC operated Capacity 1500 ltrs per hour, with data logger
Pipeline and vessels with electropolishing with RA finish of 0.4 (inside)
Orbital welded joints with boroscopy of 80% joints
Hydrophobic filters and fike explosion disc for safety
Maintaining USP water specifications, completely automated
Heat Ventilation and Air Conditioning System
Plant consisting of 64 Air handling units maintaining temperature and humidity
Multi-tier filteration system 10 mircon at return riser, 10 micron at fresh air, then 5 micron, then 3 micron and then 0.3 micron Hepa at the terminal
Having a back up of 3 chillers of 150 ton each, of carrier make with complete automation
Separate area given for filter cleaning, filter drying and filter storage
Hvac system controlled by BMS ( building management system )
Effluent Treatment Plant
Modular type skid based ETP system
TSS < 100 ppm
BOD < 30 ppm
COD < 250 ppm
Oil and grease < 10 ppm
Water being used for the gardening and also reused in toilets