DESIGN AND CONSTRUCTION
Having a build up area of 70,000 square feet
Separate entry/change room for man core and non core area personnel
Unidirectional flow of men and material
64 Ahus placed in the total plant with a back up of 45 tonn of chiltdng load
Building Management system in place to control HVAC
Class 1 lac (core areas and core area corridors) with Hepa
300+ fire alarm detectors placed in the plant for smoke and heat detection controlled by a dual panel display system having traceabitdty detector wise
Automated access control system
In-house water and sewerage treatment system
MANUFACTURING AREA
All change rooms having a concept of secondary and primary change rooms
Core manufacturing area constructed with clean room modular partitions
Complete Epoxy flooring in rm stores, dispensing and samptdng areas, manufacturing floor , quarantines, wash/cleaning area.
All core area rooms supported by a independent MAL (men air lock) and PAL (personnel air lock)
All MAL and PAL are controlled with door interlocking system, installed on atleast 200+ doors.
Separate equipment cleaning and storage area
All corners duly cover with epoxy or powder coated aluminum coving
Separate samptdng and dispensing booths
Separate stores for active , active foils, pvc, pm and FG
Authorized entry and exits are controlled by access control system
Automated dispensing of IPA and MDC under RLAF controlled by PLC.

---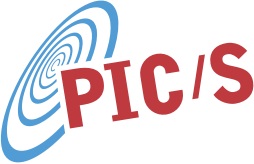 | | |
| --- | --- |
| LIQUID | 2 MILLION BOTTLES PER MONTH |
| SACHET | 2.5 MILLION SACHET PER MONTH |
| CAPSULES | 30 MILLION PER MONTH |
| TABLETS | 100 MILLION PER MONTH |
Tablets (General Category)
Immediate Release
Sustained Release
Extended Release
Delayed Release
Enteric Coated
Oral Dispersible Tablet (ODT)
Mouth Dissolving tablet (MD)
Modified release
Capsules
Delayed Release
Sustained Release
Enteric Release
Tablet in capsule
Tablet and Granules in Capsule
Immediate Release
Sachets
ODT Sachet
Mouth Dissolving Sachet
Micro Pellets (where use of active is less than 1 gm per dose) – Montelukast Sachet, Esomeprazole Sachet.
Note – We maintain a Relative Humidity (RH) of 35% and Temperature of not more than 20º Celsius.